Rates on Dog Boarding and Grooming in Downers Grove, IL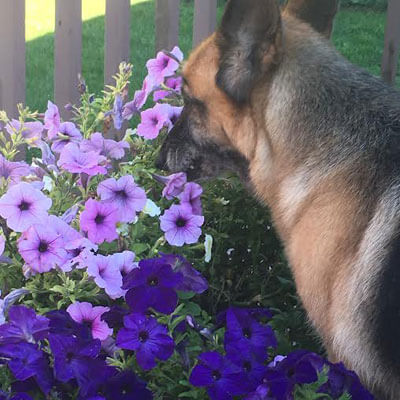 Peter Gabor has owned Cedar Lane Kennels since 1977. He has since developed it into an exclusive full service dog boarding kennel. Peter and his wife Jeannie manage Cedar Lane Kennels together. Jeannie is a former veterinary technician and is certified in first aid and pet CPR. Jeannie and Peter breed German Shepherds and have donated dogs to Leader Dogs for the Blind.
Our Philosophy
Our philosophy in caring for your dog is to eliminate all stress instead of managing it. We handle each dog in a calm, friendly and non-threatening manner. Since every dog is different, we adjust our body language, voices, and our stature to enable your dog to relax around us. This creates a calm environment that allows your dog to trust us and to maintain a balanced state both physically and mentally while in our care.
We treat your dog like a member of our family. Whether it's for a few days, a few weeks, or even longer, you can rest assured knowing that your companion is in good hands. Contact us today to book your pet's stay!
Boarding
As a service to our customers we always keep our rates low. Our current daily rates are:
Small Dogs up to 20lbs $34
Medium Dogs 21-39lbs $35
Large Dogs 40-69lbs $36
X-Large Dogs 70-99lbs $37
Giant Dogs 100lbs and up $39
*Playtimes may be required for puppies and long term stays.
Play Time
Our current rates  for Play Times are:
15 minutes $10
20 minutes $12
30 minutes $15